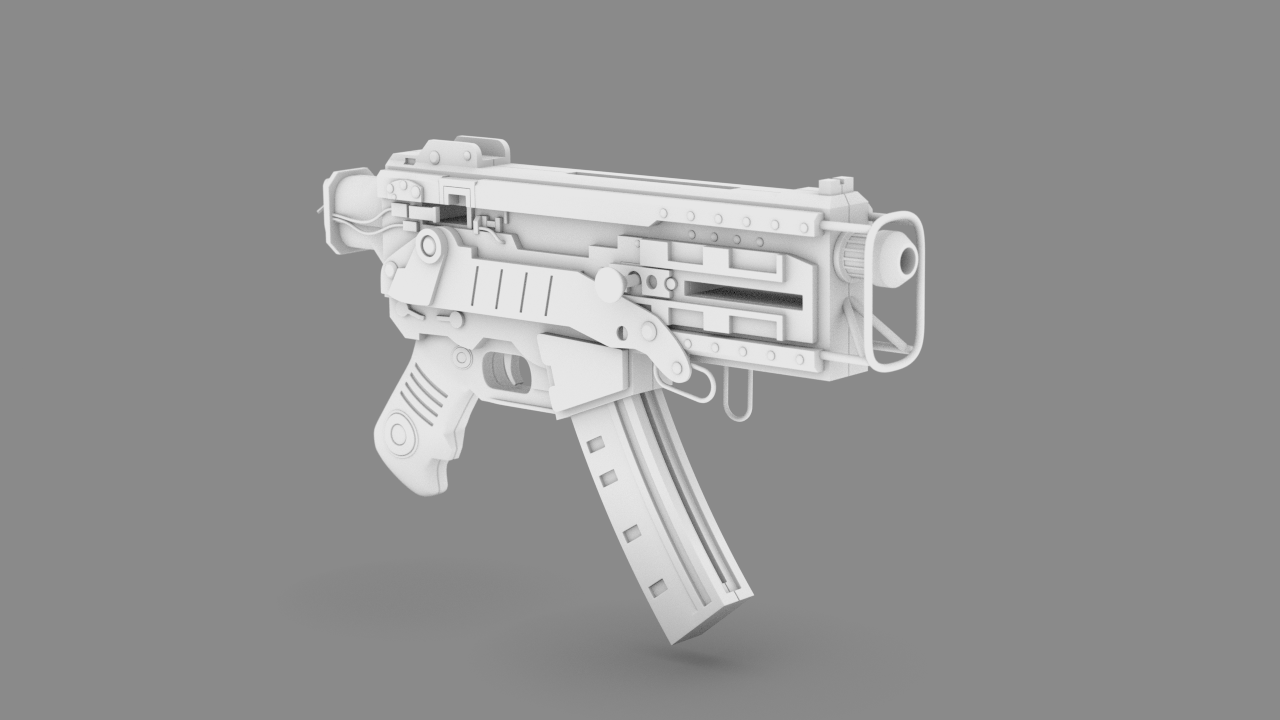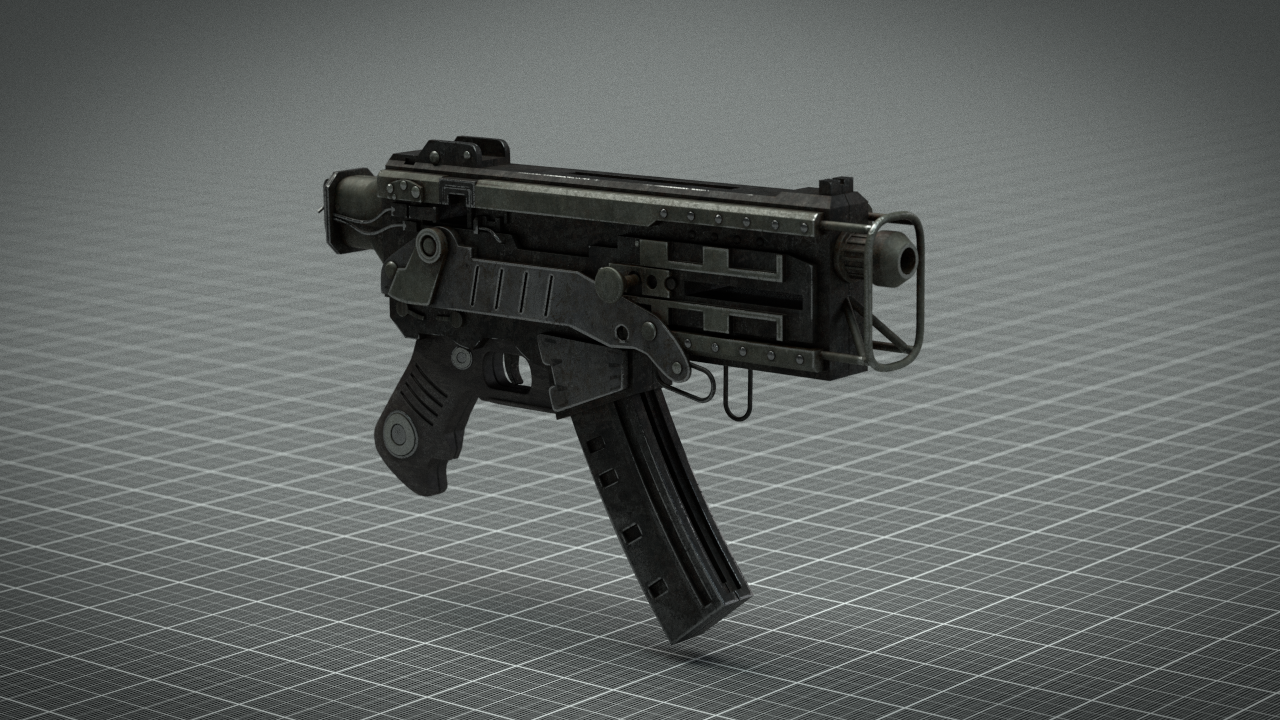 I'm not a huge Fallout fan, but I do really like the style of the games. Here's a recreation of the 10mm SMG from Fallout 3. I was going to use it for another project, but life got in the way and it never happened.
It's been sitting on my hard drive for a few months now, and I don't think there's much point in keeping it all to my self, so go ahead and download it :) Licensed CC-BY-SA
Some of the textures used are licensed differently from the blend file and hence have to be downloaded separately. (licenses included in the zip)
To reconnect the textures to the blend file, simply put all these images into a folder called "textures" in the same folder as the blend file itself.
The structure should look something like this:
C:BlendsSMG10mm_smg.blend
C:BlendsSMGtexturesdirt.png
Enjoy :)