Ever wanted to randomly position a bunch of objects? Of course you have, and like me, you probably resorted to using Proportional Edit's random falloff. Such cavemen we are. Or maybe it's just me.
Turns out, there's a function just for this, and it's been around for years.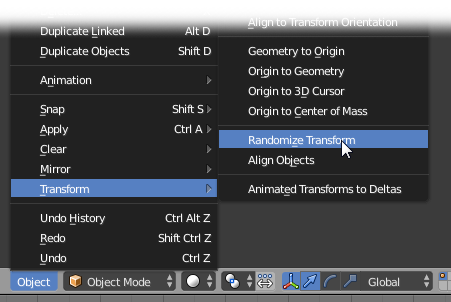 What does it do? Yep, you guessed it! It randomizes the transforms!
When you click it, it may seem like it doesn't do anything. This is simply because the default settings are all on 0, so you just need to press F6 to show all the options.