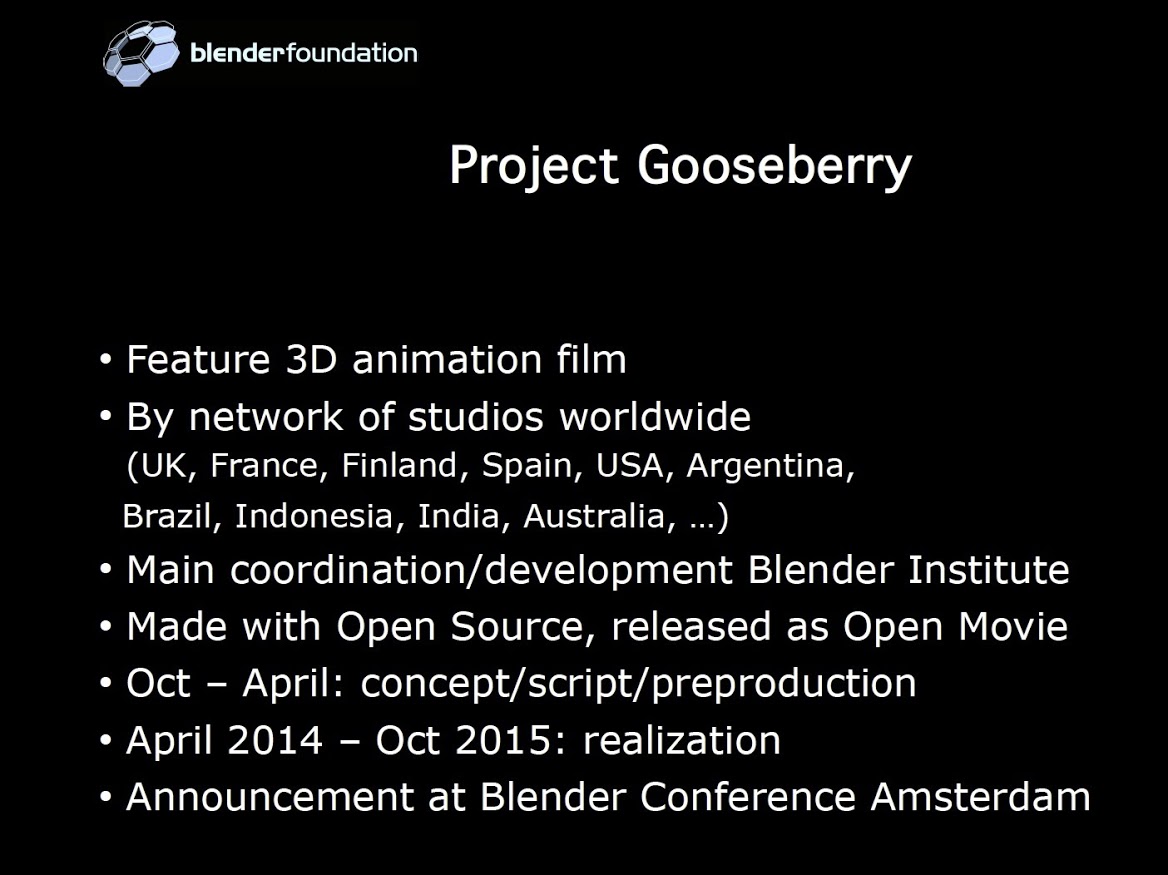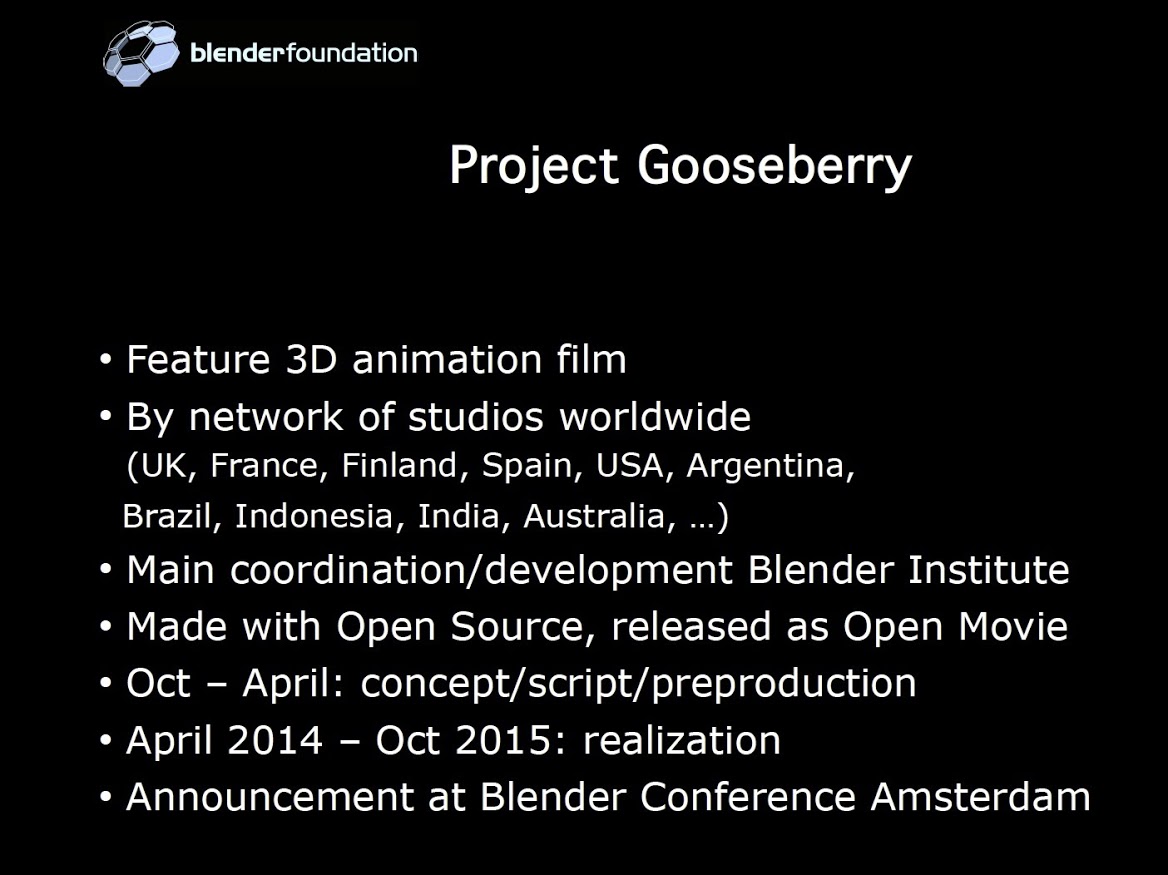 I woke up late today, being Saturday, and lay in bed for about an hour aimlessly surfing the internet… when suddenly I see this on Google+ from Todd McIntosh.
I was out of bed before you could even say "Building BVH"!
This was shown at Siggraph apparently, but this is the first news I've heard since it was initially announced two years ago. I never doubted that Project Gooseberry would happen, but I never thought it would happen so soon. It's kinda scary. Ever since receiving the nicest rejection letter I've ever had from Ton after applying for a position on the Tears of Steel team, it's been my goal to learn as much as I can about shading and rendering so that one day I might work on one of the open movie projects.
I can only hope that I get to work on Gooseberry. And work my ass off of course.