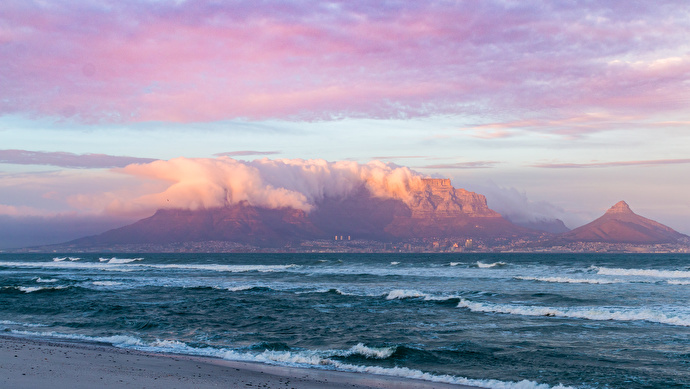 Last week I went down to Cape Town with Rico Cilliers to shoot some HDRIs. What started as an idea for a tiny charity bundle turned into a week-long trip which left me with 30 new potential HDRIs and a respect for wobbly rocks on the beach.
This was actually the first time that I've traveled somewhere for the sole purpose of shooting HDRIs – all my other HDRIs were shot while on holiday with my family, or around where I live.
There were two main goals of the trip: Firstly, to determine the plausibility of doing this more often as a means to create content for HDRI Haven, i.e. travel for a living :) And secondly, to shoot a handful HDRIs for an upcoming charity bundle of sorts, but more on that later.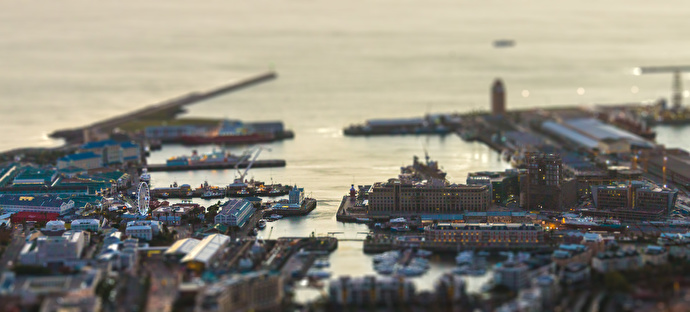 Traveling alone would not be fun, so I decided to invite Rico to come and help me shoot backplates for all the HDRIs. I've never done backplates before, but people ask for them all the time. Essentially a backplate is a simple photo taken at the same time and location as an HDRI so that it can be used as a high-res background for your artwork.
It's not really practical for a single person to shoot both the HDRI and the backplates. After shooting the HDRI, you'd have to take the camera off the pano head, take the pano head off the tripod, put a regular tripod head on the tripod, put the camera back on the tripod, take the wide angle lens off the camera and replace it with a regular one, and then start shooting backplates. All that takes time and there's often a window of only a minute or two before the light changes.
Take for example this crazy sunset: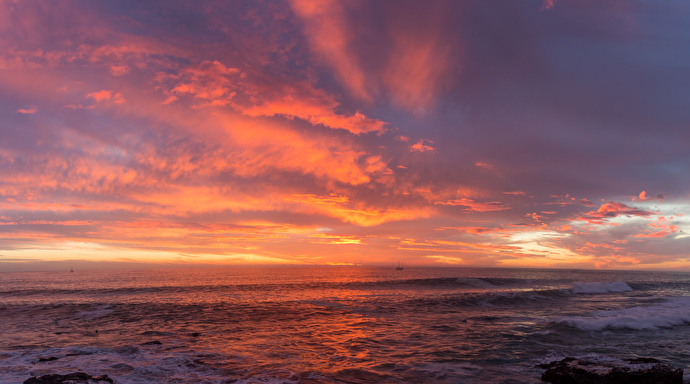 Rico and I just stood there for 10 minutes shooting like crazy while the light and the clouds kept getting better and better, it would have been impossible to do on my own.
And by the way, all the photos in this post were actually shot by Rico, I just messed about with the post-processing :)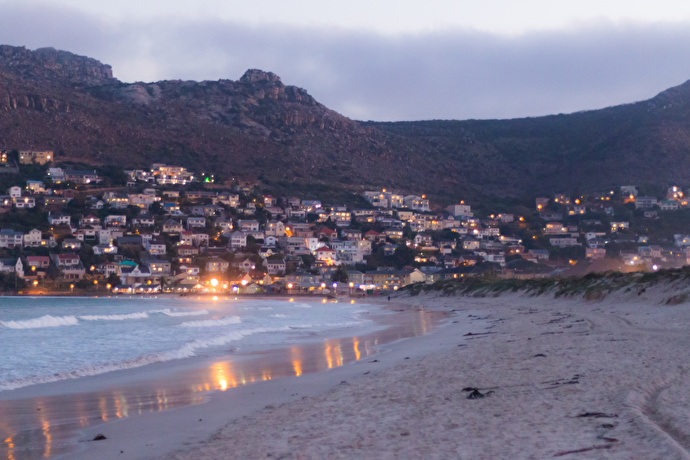 Both Rico and I live in Gauteng, which is about 1400 km away from Cape Town. We flew down there on the Saturday before last, and then rented a car to drive to Fish Hoek where we'd stay with Ray Haakonsen, an old friend of my parents who didn't mind having two random strangers sleep in his house for a few nights.
Ray's pretty cool :) He grew up in Rhodesia (now Zimbabwe) and played rugby for the national team during school before becoming a fighter pilot in the Rhodesian Air Force. A little later, after the country went through some crazy changes and became the Zimbabwe we know today, he and his wife moved to Lesotho as missionaries where they stayed for several decades. Now he's semi-retired and living in Fish Hoek, yet also running a sort of combo golf and tour guide business.
So if you're a fan of golf and feel like coming to SA, check him out ;)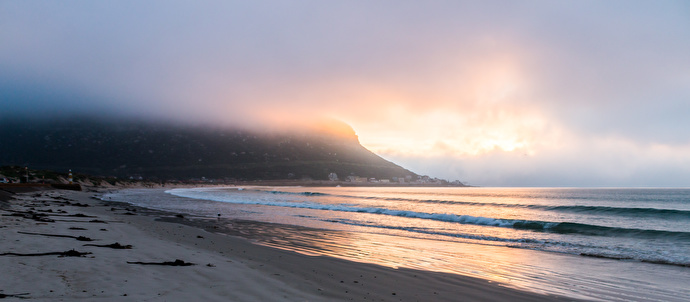 Anywho!
Cape Town is great and all, but there are also other awesome locations if you drive around a little. Since we were staying in Fish Hoek for the first few days, we could easily head down to Cape Point which is a nice little national park at the very bottom tip of what could be considered "greater Cape Town", surrounded by ocean on both sides.
On the very first day, we shot a cloudy sunrise on the beach and then decided to drive down to Cape Point.
On the way there, we found some nice rocky beaches and pulled over to shoot an HDRI on one of them. There were just so many nice rocks to choose from that we walked along them for a couple of minutes to find the best view.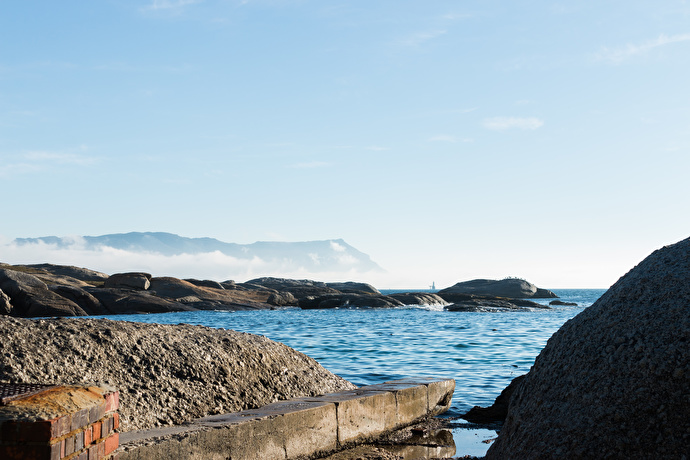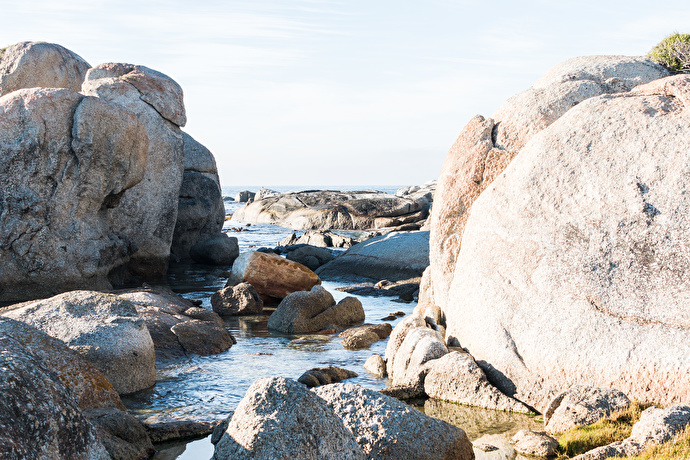 At some point, there was a short span of water about a foot deep that we needed to cross. It had a small rock right in the middle which seemed like a convenient little stepping stone.
Not really.
I stepped on the rock, with a tripod in one hand and nothing to hold onto. Said rock wobbled and I took a nice dip in the salty water :/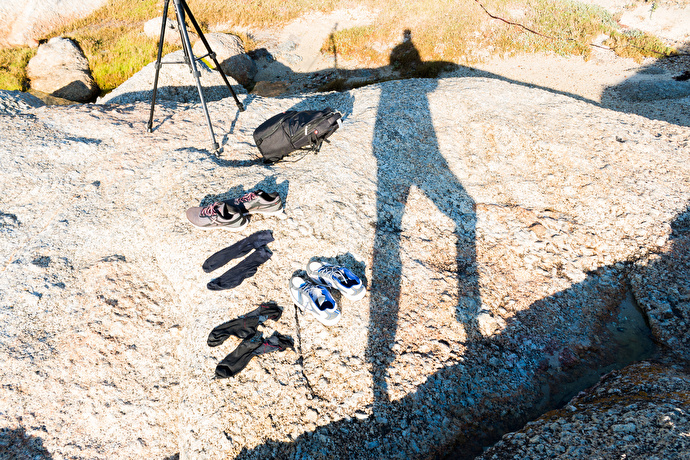 Most of my backpack went underwater, but thankfully I'd purchased a fancy water resistant camera bag right before this trip and none of the gear inside of it got wet.
Which was seriously lucky, because both cameras were in my bag and could have been completely ruined by the corrosive salt water, just like the phone in my pocket: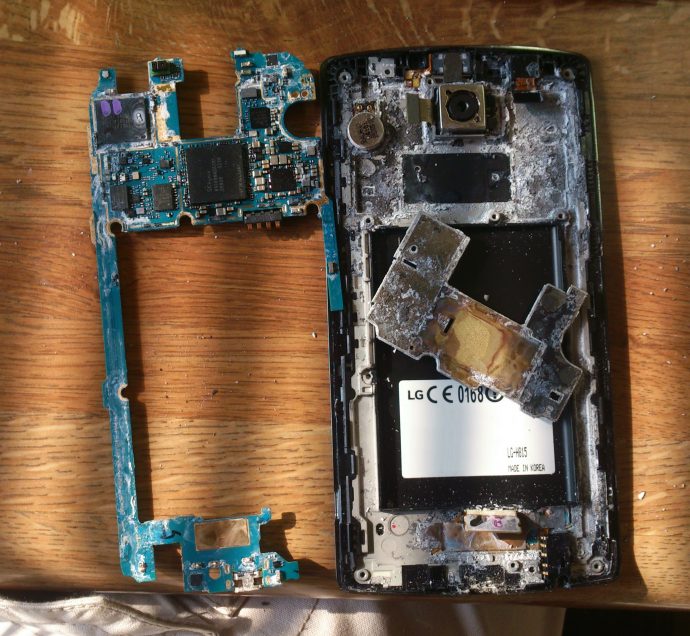 And that was the very first day, so the whole trip would have been wasted.
Stupid rock.
With soaked clothes we shot an HDRI there after all and then headed back for something dry to wear.
The next day, we woke up earlier, drove to Cape Point National Park, and this time were not tempted by any wobbly rocks on the way.
There was a nice little curve in the road with a great view just before the national park, so we waited there for sunrise: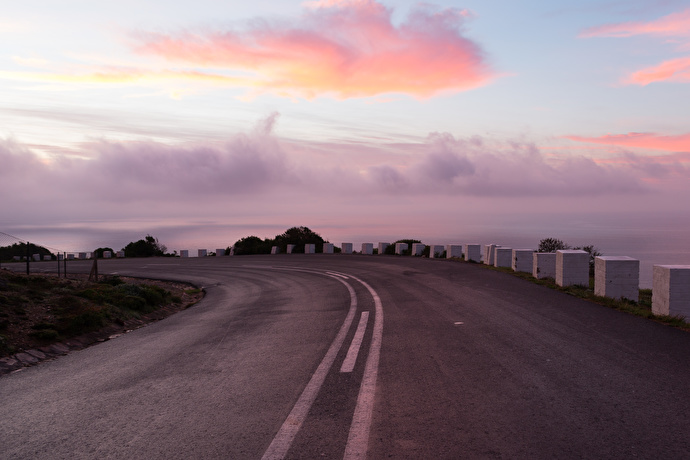 And I'm really glad we did, this location would have been kinda lame if we had indeed reached it around noon the day before as planned. So something good came out of that wobbly rock after all :)
Cape Point is a really nice place actually. It's mostly flat with no big trees to block a good view of the sky, other than a couple cool peaks and cliffs along the edges.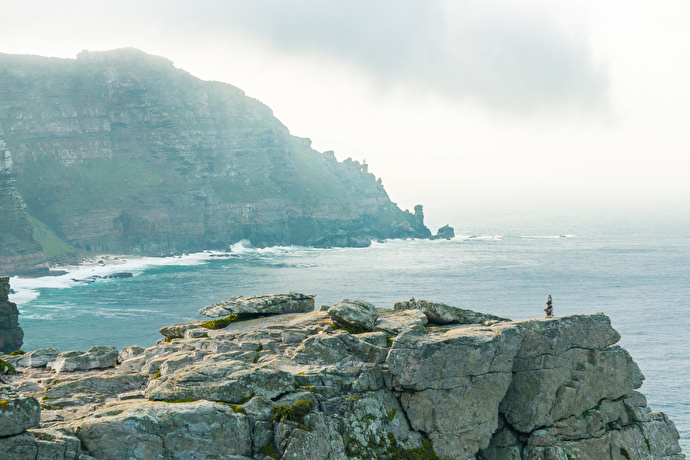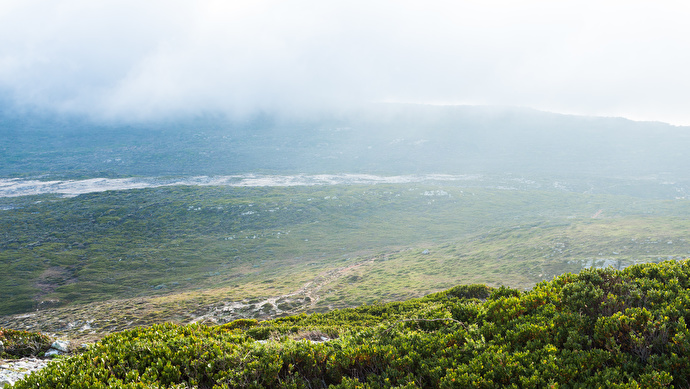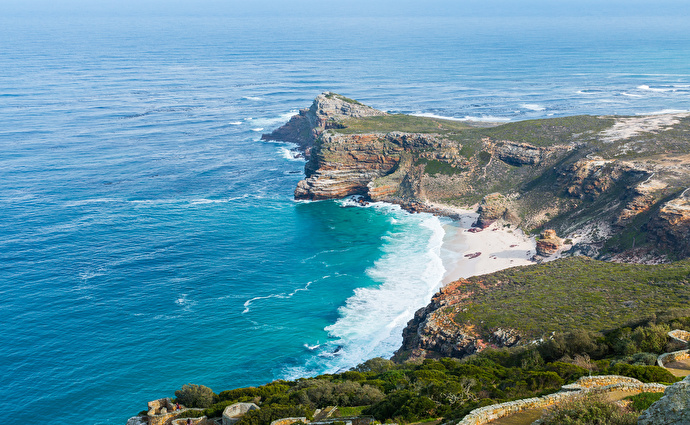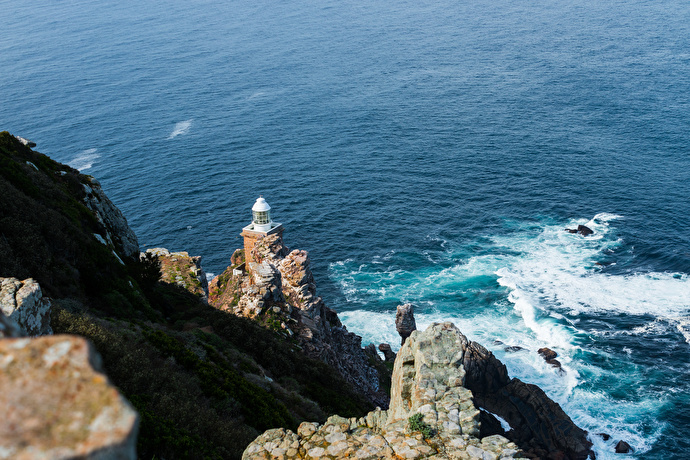 There's even a little shipwreck on one of the beaches, where a US Navy carrier ran aground on her maiden voyage in 1942: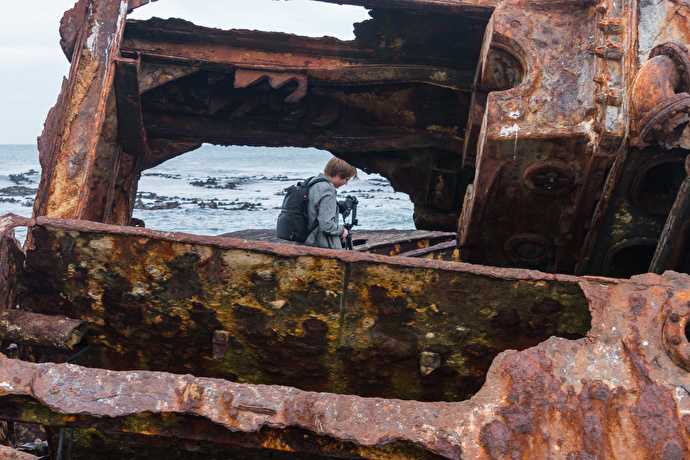 The next day we left Fish Hoek and Cape Point to go to Cape Town proper. The route went through a nice squiggly road on the West coast, which had some great opportunities for HDRIs with epic backgrounds:

Once there, we had 3 full days to wander around and shoot various locations. Unfortunately the castle was closed for an event, and I couldn't get hold of anyone on Robben Island for a photography permit, but I guess that'll just give me an excuse to come back again.
Nothing really eventful happened after that, so I'll just dump some more of Rico's awesome shots here to tease you about the HDRIs to come :)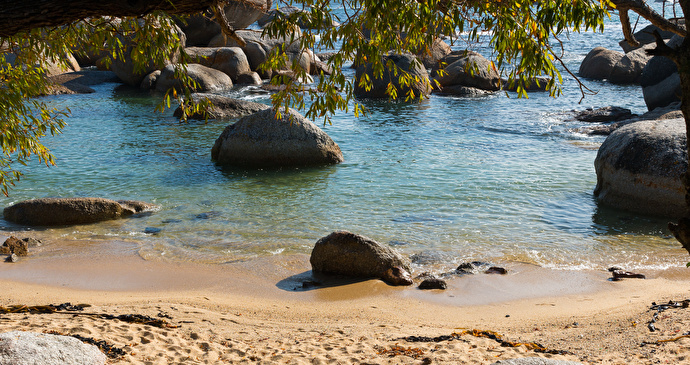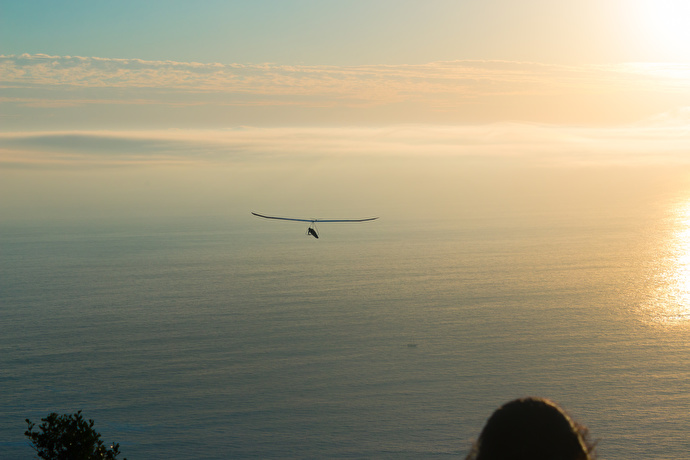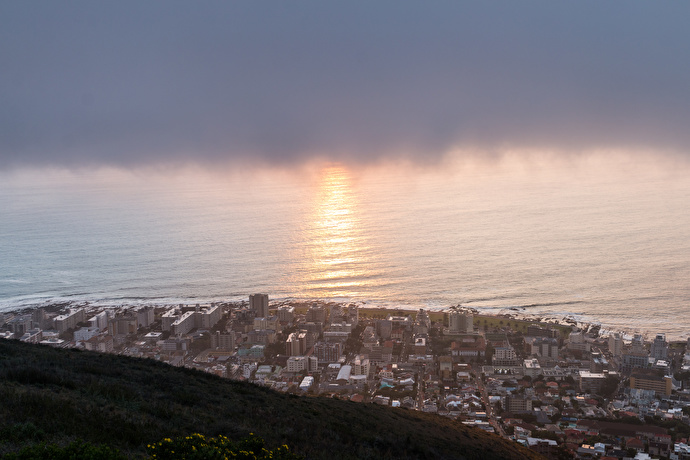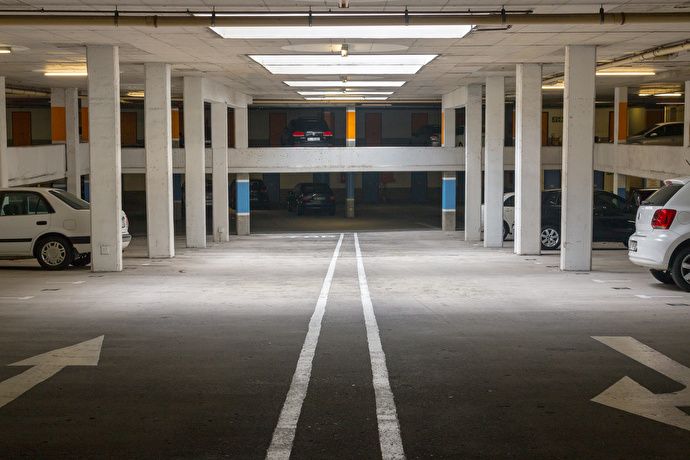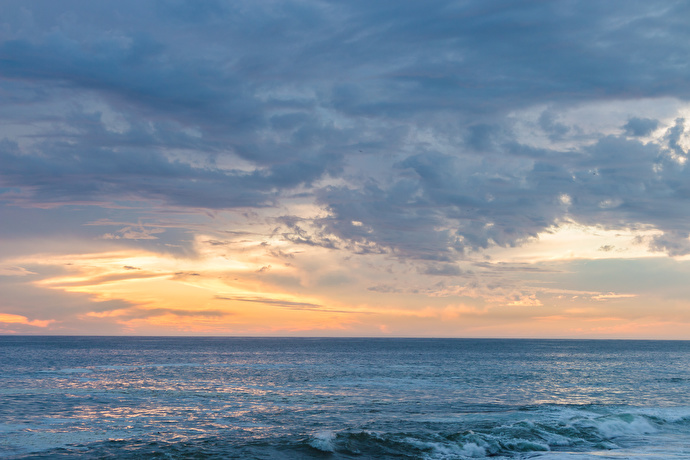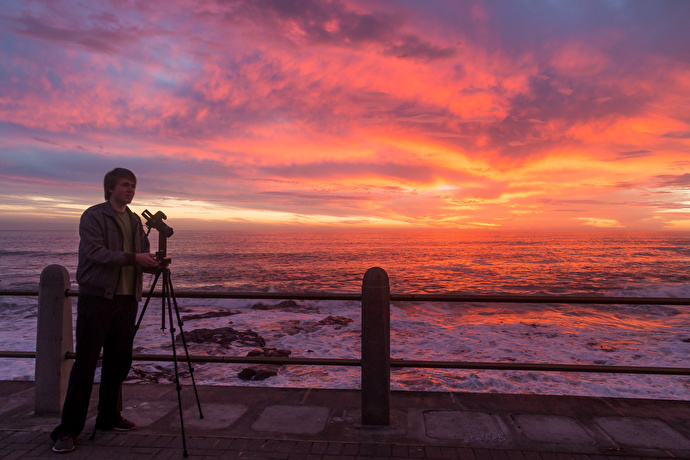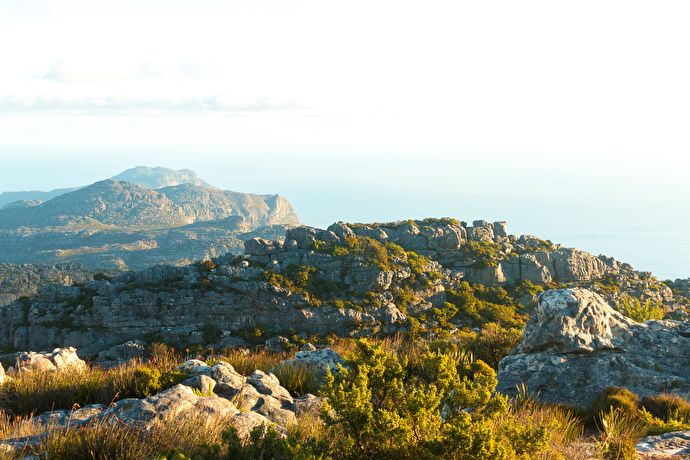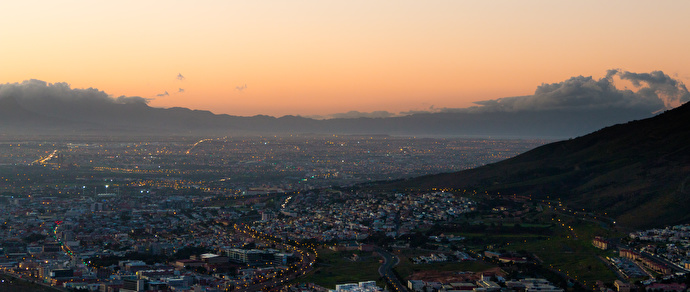 You can't have too many panoramas from Signal Hill ;)