There was a partial solar eclipse on the 1st of September, and I figured that's not the sort of opportunity you want to pass up :)
So at around 11 AM I grabbed my camera bag, strapped my massive new tripod to the side, hopped on my bike and headed to Delta park with just a few minutes to spare before the eclipse's peak.
The first location idea was on top of a large mound of dirt, but further inspection revealed that to be the permanent campsite of some homeless fellows who were having a chilled braai just a few meters away.
So I plodded further and discovered a nice spot under some big deciduous trees, surrounded by burnt grass – a suitably apocalyptic setting for such an occasion. There was absolutely no wind, so I knew that the branches overhead would be easy to stitch later on (unlike this one from a similar part of Delta 2 years ago).
After stitching it a few days ago, it turned out quite a bit less spectacular than I was hoping – you can't even tell there's a partial eclipse going on without playing with the exposure and looking at the sun. Still, I think it's pretty cool nonetheless :)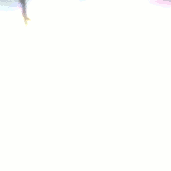 I don't think there will be a total solar eclipse in Joburg in my lifetime, so I'll have to travel a bit specifically to capture one :) Does anyone have any ideas for a suitable location?
I added this HDRI along with the 4 others below to my free full-res bundle, so you're welcome to grab them at the full 16k resolution here.