A long time ago in a version far far away, an anonymous user named 'storm' wrote a patch for volumetric rendering in cycles.
Recently, Thomas and Stuart (them crazy coder guys) made some changes and cleanups to the code – meaning it's possible to download a patch, compile Blender and render some volumes!
Don't get too excited just yet though, in it's current state there's no way to give it any fancy voxel textures from the smoke simulator or anything – all in due time!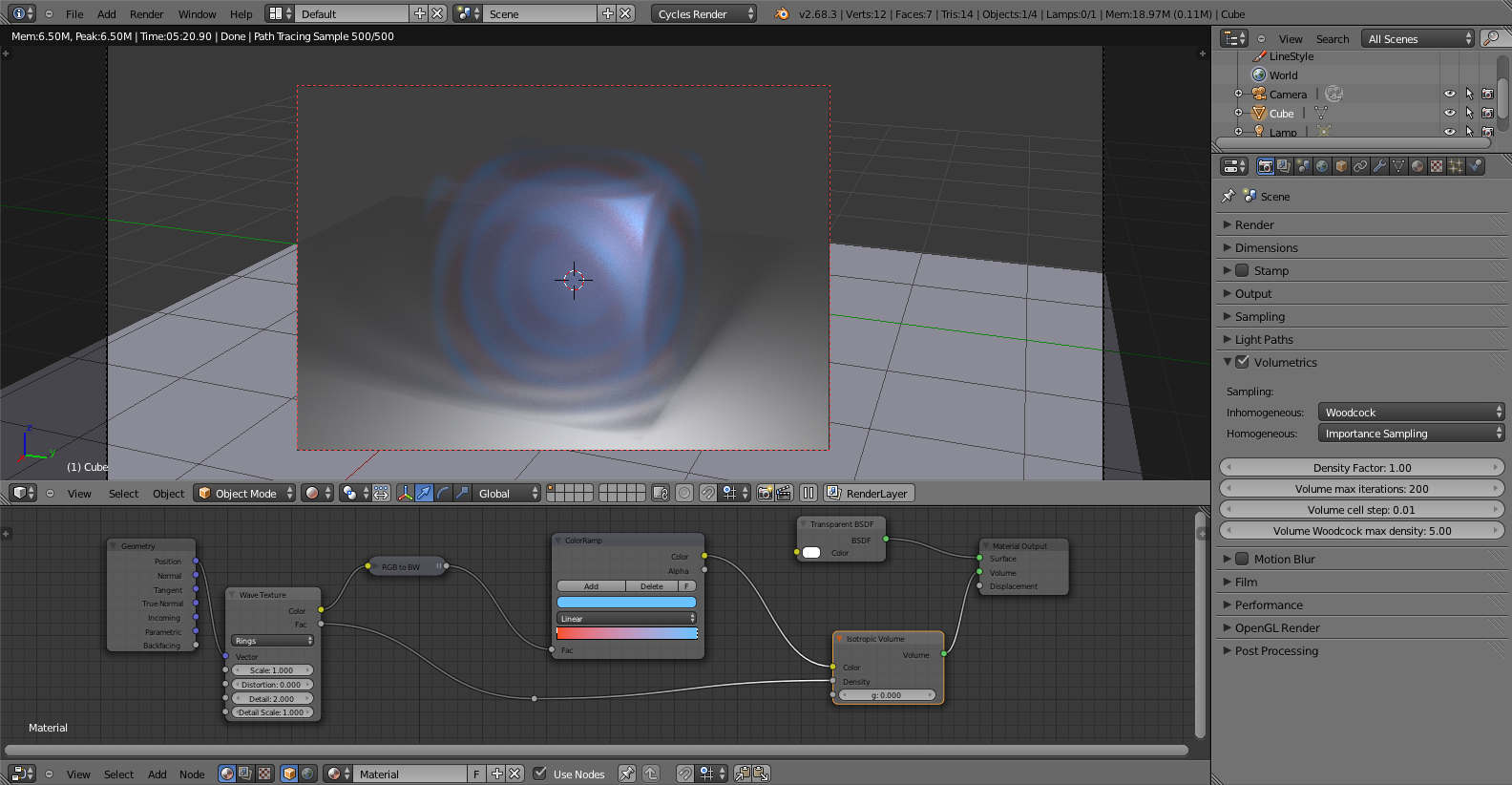 Images courtesy of Thomas Dinges, because I'm too lazy to compile it myself