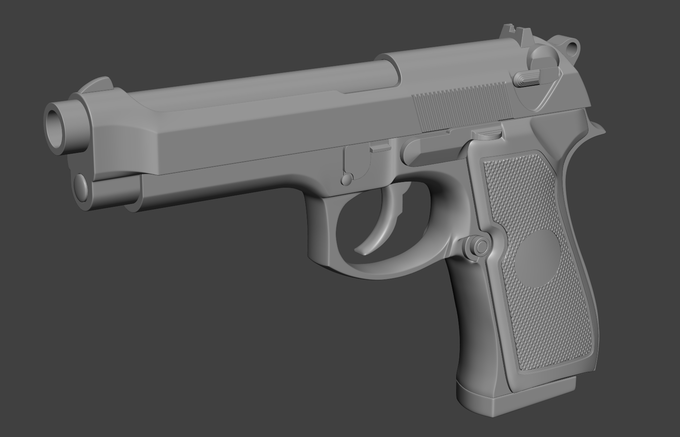 Currently, I'm on a pretty terrible streak of not finishing any personal projects, but hopefully I'll actually end up finishing this one. Maybe.
So far I'm mostly happy with the modeling, although there are a few finishing touches still to add (like the logo in the center of the grip, and a couple bolts and rivets).
Here's a rather large wireframe render (click for 3360 x 2160 version):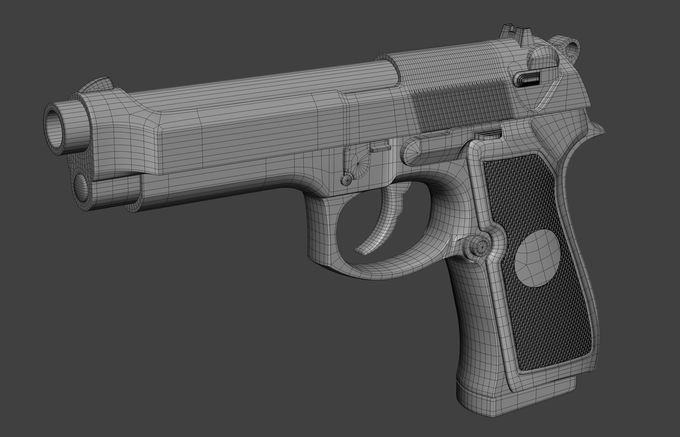 And just for kicks, the pointiness: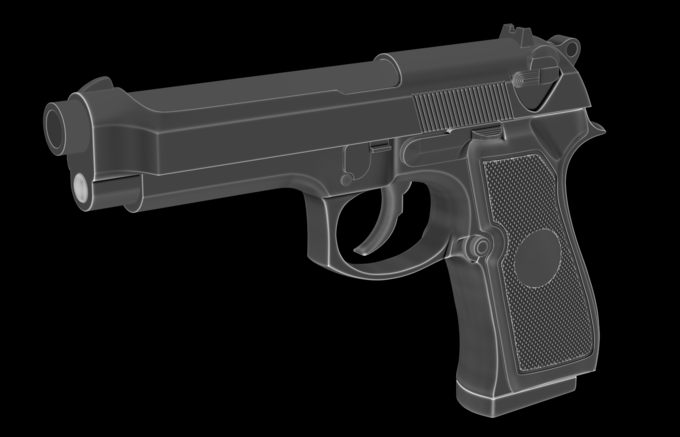 I'll admit, the modeling was pretty hard on this one. For every new bit I started, I thought to myself, "This has to be the hardest part"… until I started the next bit and realized how horribly wrong I was.
Once I've shaded and textured it, would anyone be interested in a thorough making-of?